Archery Bow Master Hero is a simple, easy to play but hard to master archer game that involves the bow and arrow. Just like a real hunter, try to kill enemies by using the bow and arrow.
Get It, and say how much score can your archer get! This archery game has amazing graphics, colors and sound effects. The archery Bow master in game is a brave boy with great archer skills.
Tap and hold anywhere on the screen to aim and shoot the arrow on the enemy!
It's simple, easy to play and addictive. You just have to kill the enemies coming at you. If your aim get fail to kill the enemy standing in front of you then that enemy will aim at you and then will you lose a life. So shoot them with accurate aim.
This archery game is new, fun and exciting with power ups. You can get extra coins if you aim at their head. you can get +2 or +5 coins for every other headshot. if you earn more coins by leveling up the game then you can upgrade the super powers n avatar of your archery hero by spending your wallet coins to buy the new avatar n super powers that will make your bow and arrow ultra powerful.
Have competition with your friends in this simple and amazing arrow shooting game. Break your top 5 and share with your friends via any app like WhatsApp, Facebook, etc.
All in all, this game is easy to play but hard to master. So what are you waiting for download now and show what you can do with a bow and arrow in your hand.
"Archery Bow Master Hero" Features:
- Immersive gameplay!
- Simple graphics and sound
- Addicting Endless gameplay
Available Now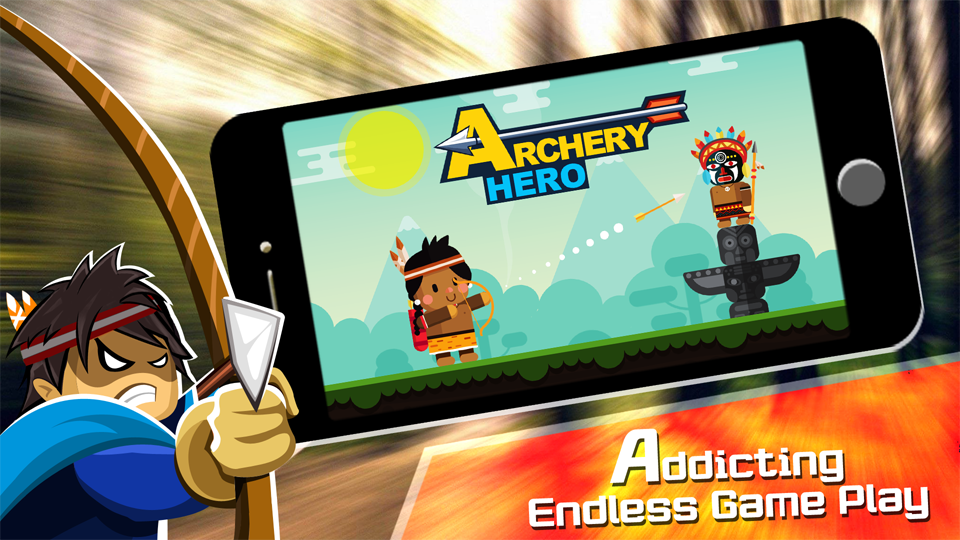 Are You Ready?
Lets Play..."Archery Bow Master Hero" easy to play but hard to Master!
Like us
https://www.facebook.com/pocketgamerstudio
Thank you for your support
POCKET GAMER STUDIO