You will play as wanted criminal role and try to escape from other military solders. It is quite hard for you to go through and shoot up all. They hunt wanted man and he is only their target,too. There are two choices for you to adopt a preferable character in Militia Army War: Volker and Martin. You have to face more dangerous challenges in the way running. Play Militia Army War™ you will prove your quick and strategy
How to play:
- On mobile: Tap the screen where appear button to control your character: turn left, turn right, jump up,shoot
- On desktop/web: Use your keyboard to control the character. you press button A to turn left, button D to turn right, button W to jump, button L to shoot
Features in Militia Army War™:
- Amazing graphic and sounds with special effects
- 12 levels
- Shop with many kinds of weapon which has more and faster shot
- Two choices of character
- Able to take advantage of accessory items what appear accidentally when fighting, help you to strengthen your health.
Available Now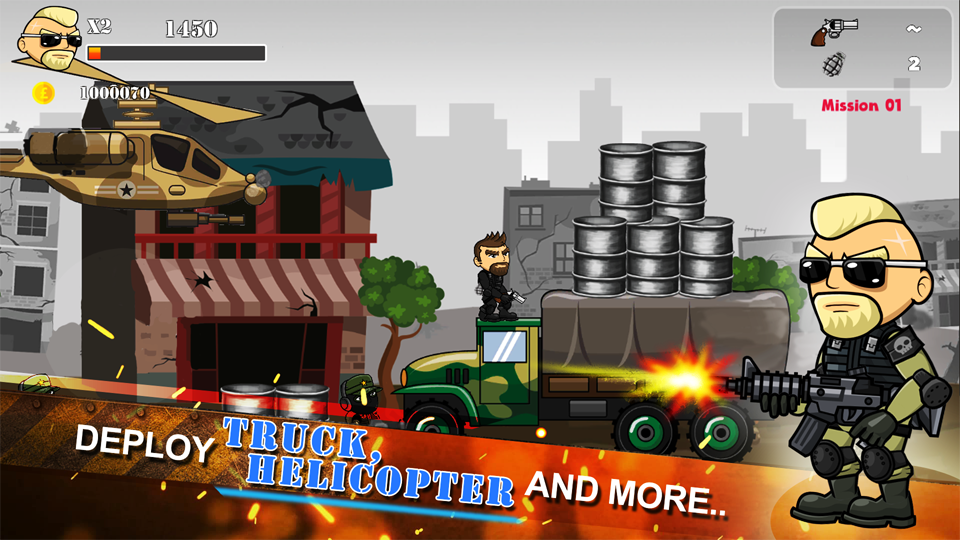 We hope all our players have a great time on exploring Militia Army War™, thanks a lot!
Like us
https://www.facebook.com/pocketgamerstudio
Thank you for your support
POCKET GAMER STUDIO